Complex problems, simple solutions
Tell us what you want and we'll do the rest
Step 1. Ask yourself: What do I need?
At Teknik, we adapt to your procurement needs.
Get what you need, at your own terms:
Speed?

Savings?

Integrated Solutions?
Step 3. Teknik get's only the best for you.
We advocate for your needs and interests. Not only do we make sure on the quality
of your purchases, we also take full responsibility so you don't have to suffer
the consequences in case of failure by the supplier.
And if for any reason you don't have the resources at the moment, we can finance you!
Incredible, right?
Step 4. You keep on doing what you're best at: your job
Step 5. You get exactly what you wanted. It's that easy!
We take the worry out of the equation. Choose us and get what you need,
wherever you need it and in the quantities you need. The more the better.
One continuous process that starts with you and ends with you.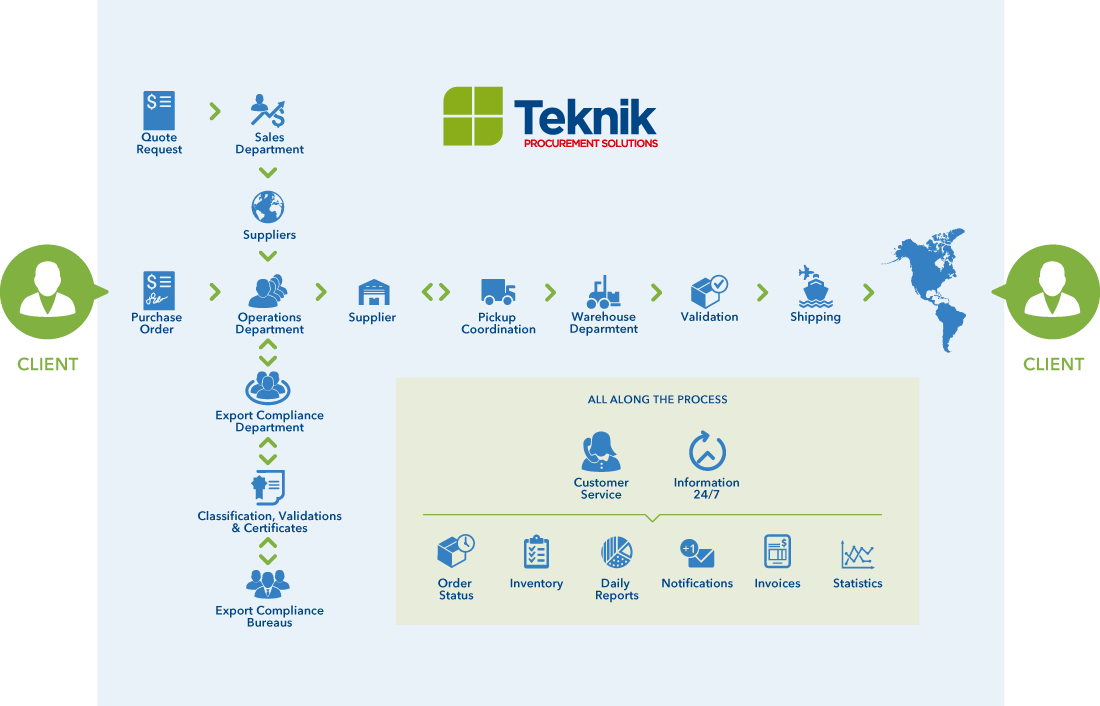 Contact us to solve your next purchase
We are looking forward to the next challenge
You can focus on your work while Teknik takes care of managing your purchases. That's what all our customers do.
Higher sales at your fingertips. All without the risks.
Trust your purchases to the procurement expert.